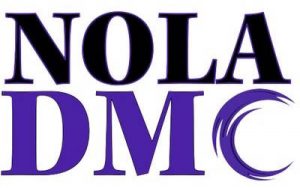 It's who we are. It's in our blood.
See New Orleans through the eyes of a native New Orleanian. We are a creative team of locals offering authentic experiences revolving around what is fresh and unique in New Orleans. With decades of knowledge about New Orleans and 30+ years of experience in Destination Management, NOLA DMC prides itself on successfully creating memorable events that your attendees will treasure. We listen, and we deliver.
Locally owned and operated, NOLA DMC is a full service destination management company specializing in the design and implementation of events, activities, tours, transportation and program logistics.
Our team of professionals inspire trust and confidence with their creative ideas, attention to detail, exceptional execution, and unparalleled hospitality. When working with us, clients can expect our services to exceed their expectations.
With a proven record of success, we orchestrate unique experiences that create digital buzz.  Satisfaction is achieved through leveraging vibrant local culture, collaborating with our strong relationships, and enhancing the client's brand while remaining budget conscious.
NOLA DMC and Meg Baird - are an asset to any team! Coming from outside New Orleans for our international meeting, the partnership with NOLA DMC was effortless. Responsive. Capturing every detail. Anticipating all scenarios. Flawless service and impeccable resource.
Meg Baird and her amazing team (Laurene Miller & Tara) were outstanding!! I have worked with many event planners in my 20+ years in the travel business. Meg is one of my top two best event mangers ever. She not only listened to my request, Meg came back within 24 hours with even better suggestions. She is passionate about her work and pays attention to detail. The team is very professional and most importantly, they made me shine with my clients. I was very happy with the NOLA DMC team and I will continue to use Meg's services when doing business in New Orleans. I just adore Meg and her team!! Many thanks! Juanita Palacios-Sims Beyond Cuba Travel
Locally owned and operated, NOLA DMC is a full service destination management company specializing in event design, custom excursions, teambuilding, CSR programs, creative entertainment and efficient top of the line transportation.
NOLA DMC Founder, Meg Baird, CMP, DMCP knows New Orleans inside out. With twenty years of experience in Destination Management and a life time of NOLA knowledge, Meg leads a team of professionals, determined to create outstanding, unforgettable events.
Leveraging local culture and enhancing the clients' brand through moments so memorable that they actually create a digital buzz for the brand, NOLA DMC event experiences designed by Meg and team are exceptional. Meg doesn't just have experience; she has a career of proven success.
Meg has New Orleans in a bottle and cannot wait to uncork all the city has to offer. A NOLA DMC experience, customized especially for your unique occasion, will reflect the vibrant personality of New Orleans and the needs of your event