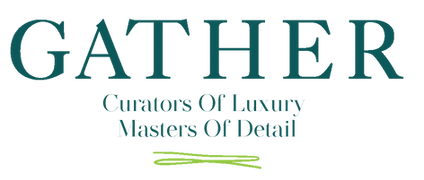 Welcome to Gather DMC, a leading destination management and event management company based in Ireland. Our team is dedicated to creating exceptional experiences for your employees, customers, or peers through engaging events and activities.
With a deep understanding of Ireland's rich history, culture, and stunning landscapes, we offer a wide range of event management services, from incentive trips to executive retreats, launch events, and experiential marketing.
Our experienced team will work closely with you to design and deliver events that create excitement, conversation, and lasting relationships. As one of Ireland's top destination management companies, we have access to a wide range of venues, hotels, and unique locations throughout Ireland to ensure your event is truly unforgettable.
Trust us to bring your vision to life and create a memorable experience for you and your guests that celebrates the beauty and culture of Ireland.
Ireland is an ideal destination for a meeting or incentive program, offering a unique blend of traditional and contemporary experiences. Known for its hospitality and rich cultural heritage, Ireland boasts breathtaking landscapes, world-class hotels and venues, and a vibrant food and drink scene. On the traditional side, Ireland is home to castles, ancient ruins, and historic landmarks that offer a glimpse into the country's fascinating past. Visitors can explore the stunning Cliffs of Moher, tour the Guinness Storehouse, or experience a traditional Irish music session in a cozy pub. But Ireland is also a modern and dynamic destination, with thriving cities like Dublin, Cork, and Galway that offer cutting-edge technology, innovative cuisine, and trendy cultural experiences. Visitors can take a tour of the Google or Facebook offices, sample award-winning craft beers and whiskies, or attend a music festival or art exhibition. No matter what your group's interests or preferences, Ireland offers a diverse range of experiences that combine the best of old and new. And with excellent air links to major European and North American cities, getting to Ireland has never been easier.