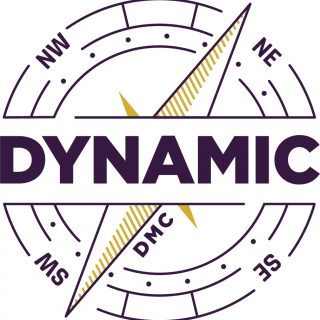 Destinations Served:
Panama City

Playa Bonita 

 Pacific Riviera 

Bocas del toro

 Pearl Island 

 Chiriqui

 Gamboa 
Operating in the beautiful countries of Costa Rica and Panama, owners Ligia Vargas and David Johnson truly embody the warmth and spirit of their destinations. In addition to stunning nature and wildlife, these destinations are home to vibrant cities, culture and historic sites.
Dynamic DMC uses their network of local suppliers and vendors, destination expertise, and event versatility to showcase the best their homes have to offer for incentive trips, conventions and meetings of every type and scale. No matter the vision, budget and logistical needs, their experienced team is prepared to tailor the perfect experience (all destinations served?) within these gorgeous central american destinations .
Planning and executing events in any destination can be complex, challenging and above all, stressful. A DMC can manage the various elements of your event, from beginning to end, making the development of the event hassle-free and the finished product sensational. 
Dynamic DMC is here to manage the entire process of your group trip, from conception to planning, execution and conclusion to ensure your expirience is perfectly unique to your wants and needs..
Bottom Line Solutions is pleased to offer a letter of recommendation for Dynamic DMC. Our company's business is incentive programs, for well-traveled groups in the automotive and water pump industry. Bottom line Solutions LLC are unique, and our clients have high expectations to exceed sales objectives every year. Ligia Vargas and Dynamic DMC are professional in understanding our needs and delivering every program in detail in Central America. The best compliment is always repeat business and Ligia Vargas is the reason our company keeps coming back and booking business in Costa Rica. For 2021, we have selected and contracted the Westin Resort Playa Conchal and Dynamic DMC. It is our pleasure to recommend Dynamic DMC our DMC of choice!
Born and raised in Costa Rica, Ligia has dedicated her life to the local tourism community since 1979. Having worked in sectors of the industry such as airlines, luxury hotels, as well as, the C.R.-Mexico Chamber of Commerce, she founded Dynamic DMC to share her energy and knowledge with her beloved friends and partners. Certified as a CIS and DMCP, you can trust she can handle your needs with the upmost proffesionalism and straightforwardness
Born in Mexico, raised in Costa Rica and living in Panama for the past 10 years, David has specialized in the local MICE industry for the past decade. With his exprience being fully immersed in sites and the inner workings of events everywhere from the rainforest, to the beach, urban hubs and more, he is an expert in getting the most out of any group trip to either country. Serving on the Board of Directors of the SITE Central America Chapter since 2017, Davids passion is to see the local travel industry grow, and with intimate knowledge of everything from hotels to airlines, event spaces and even the local tides and wildlife, he is the perfect first contact to organize an excursion to the countries in which he resides.